In the spirit of the mission of PTWF, we are proud to sponsor this project in Israel.
Made possible by the generosity of Florence and Michael Edelstein, Mr. Richard Kandel and Mr. Jonathan Kandel, Pave the Way Foundation salutes the artistic effort of famed Israeli Sculptor Mr. Sam Philipe in creating this moving tribute to those who protect the Jewish homeland and to those who have made the ultimate sacrifice.
Letter of gratitude from the mayor of Jerusalem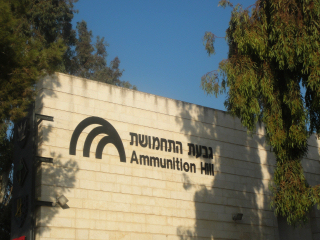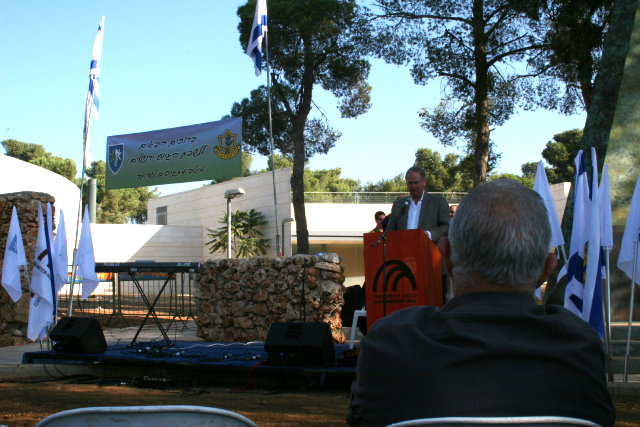 Director of Pave the Way Foundation and project sponsor, Mr. Richard Kandel delivers his opening remarks.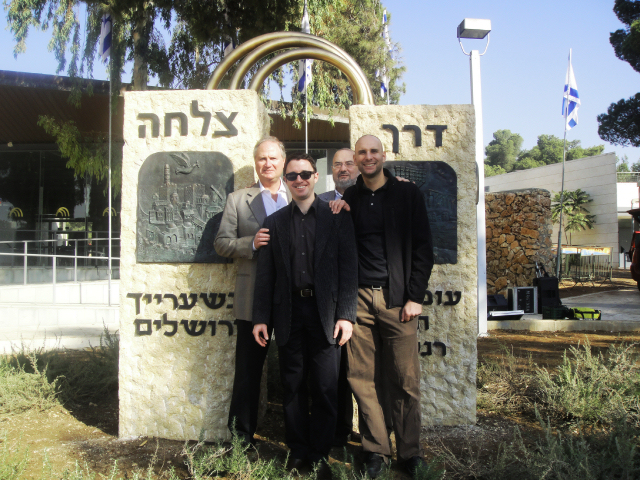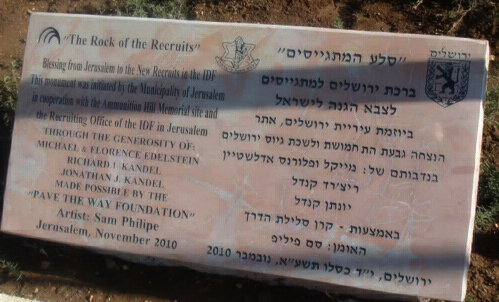 Monument sponsors left to right: Richard and Jonathan Kandel; Rabbi J. Marcus of the Western Wall Archeological Project; Eli Alony of the City of David Archeological Project.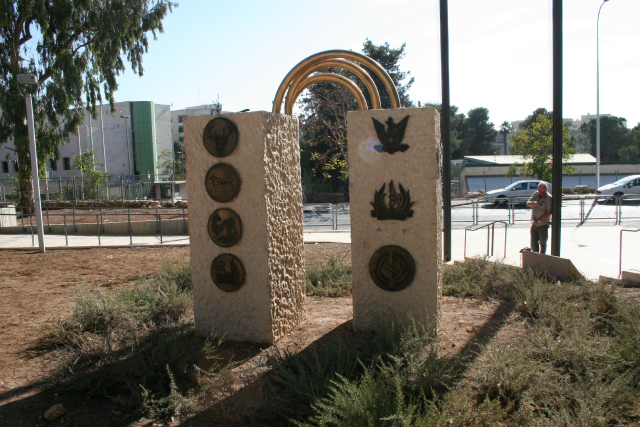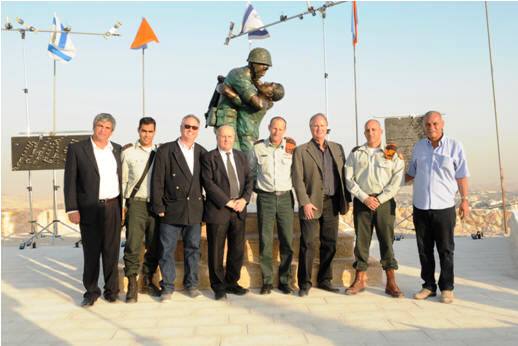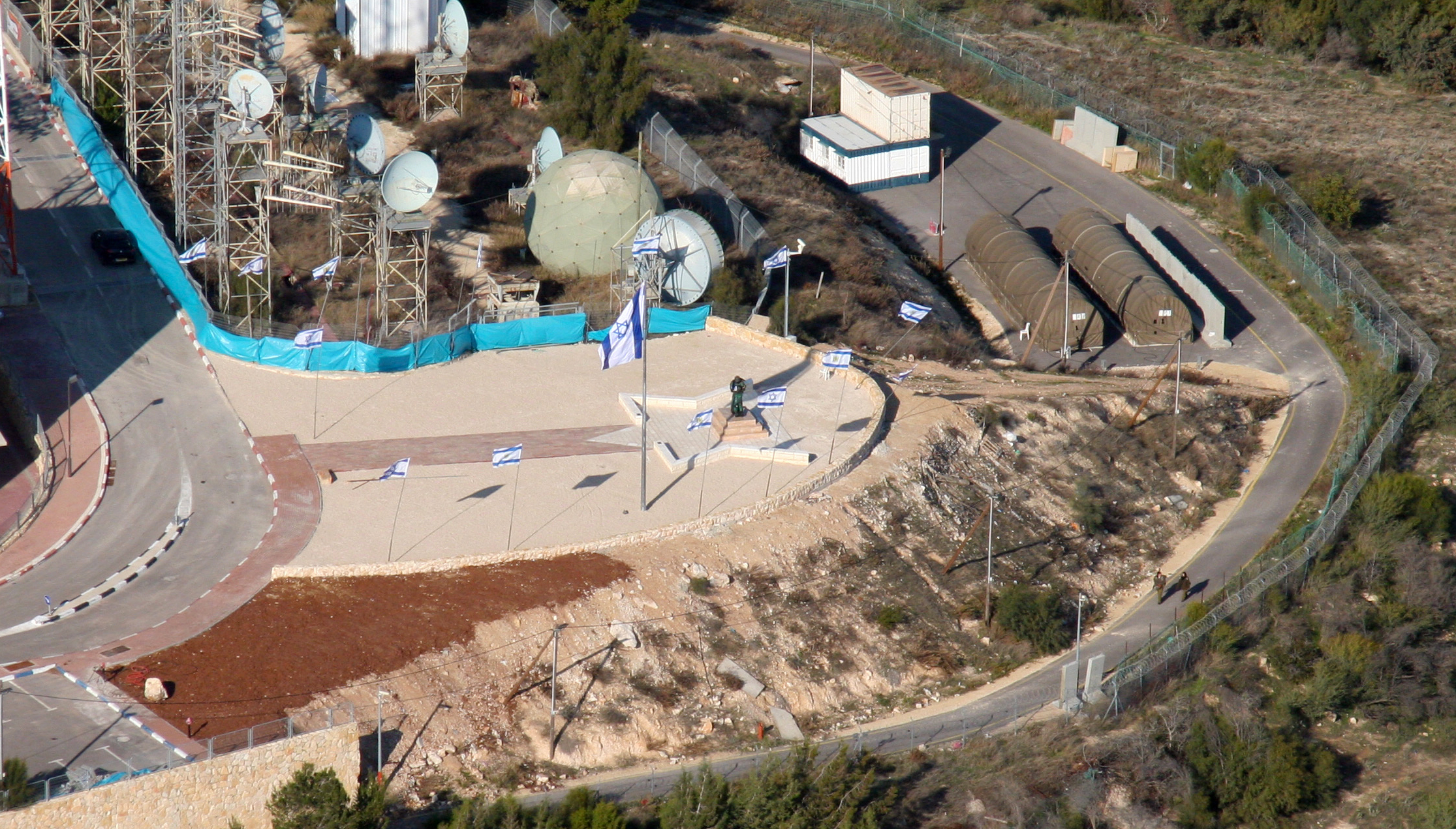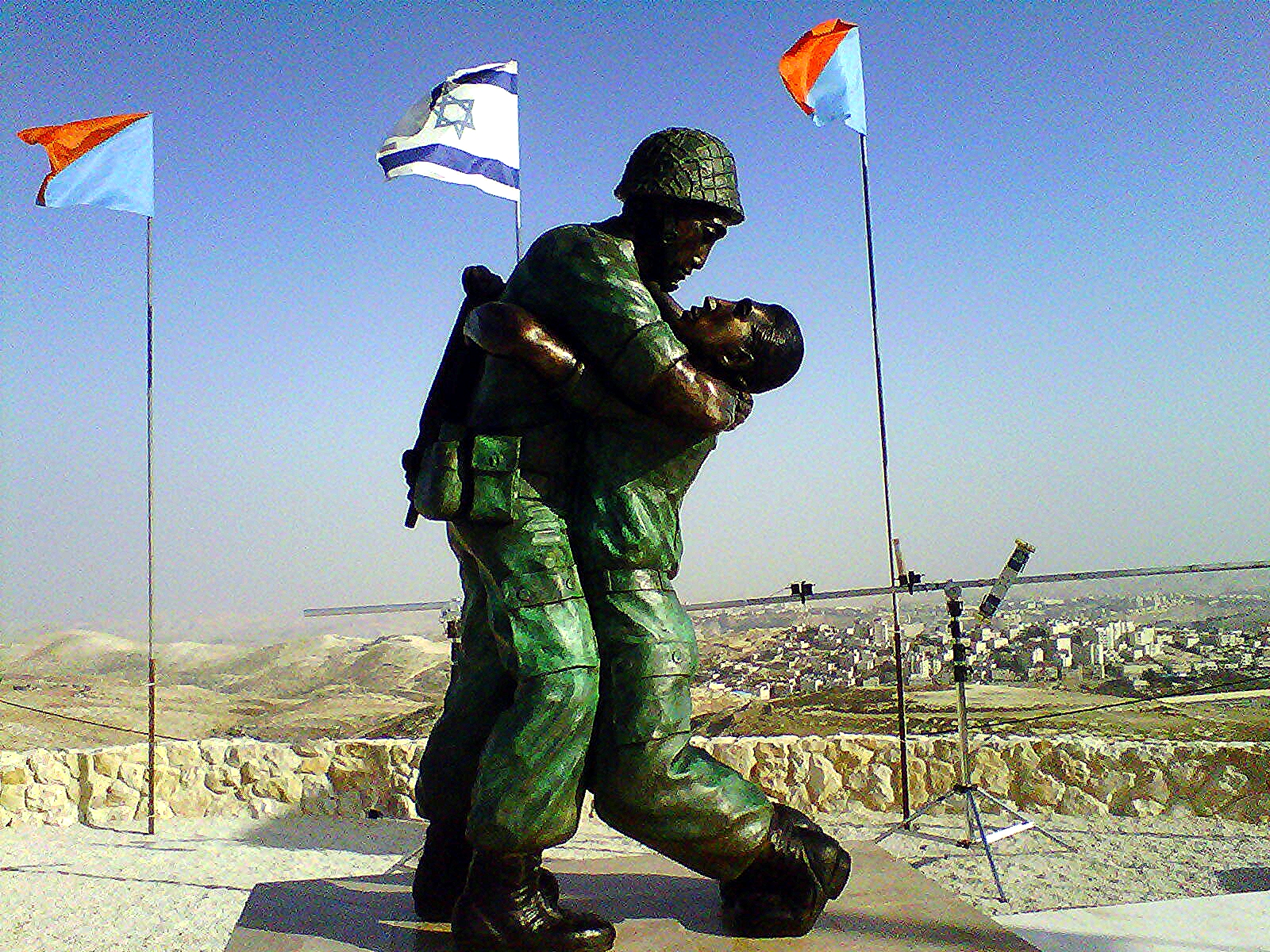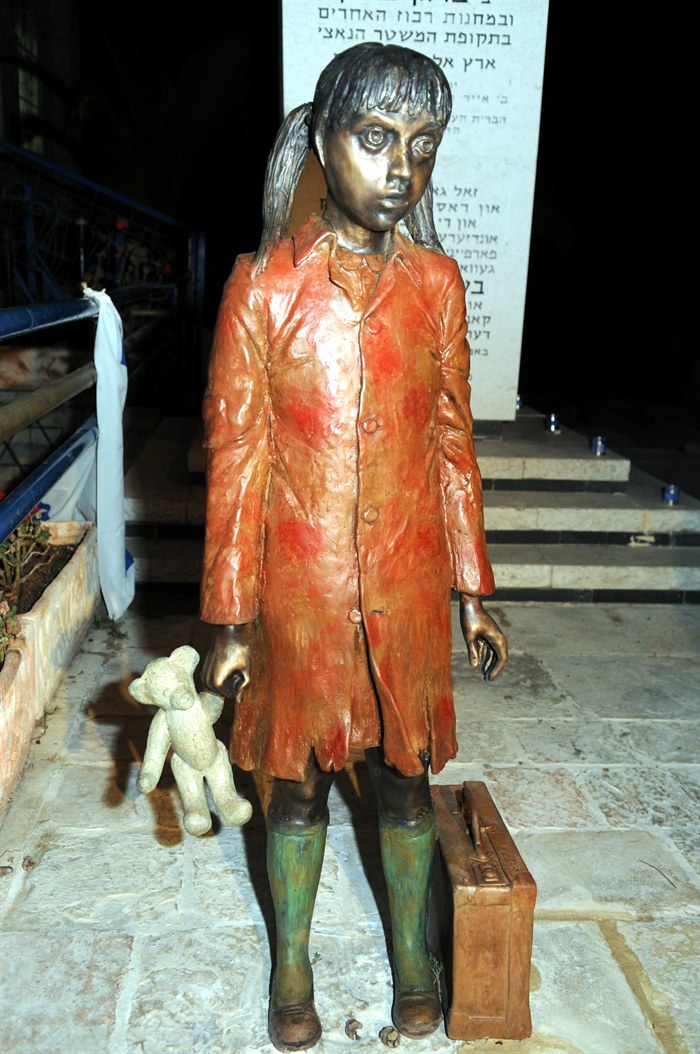 Pave the Way Foundation Erects Monuments of Importance in Jerusalem to Teach the Next Generation
PTWF monument at the Children's Holocaust Memorial on Mt. Zion in Jerusalem
PTWF Director in Israel and sculptor, Sam Philipe creates a moving bronze depiction of the famous photograph of little Stella Knobel holding her teddy bear and suitcase just before boarding the train to the Nazi camps.
---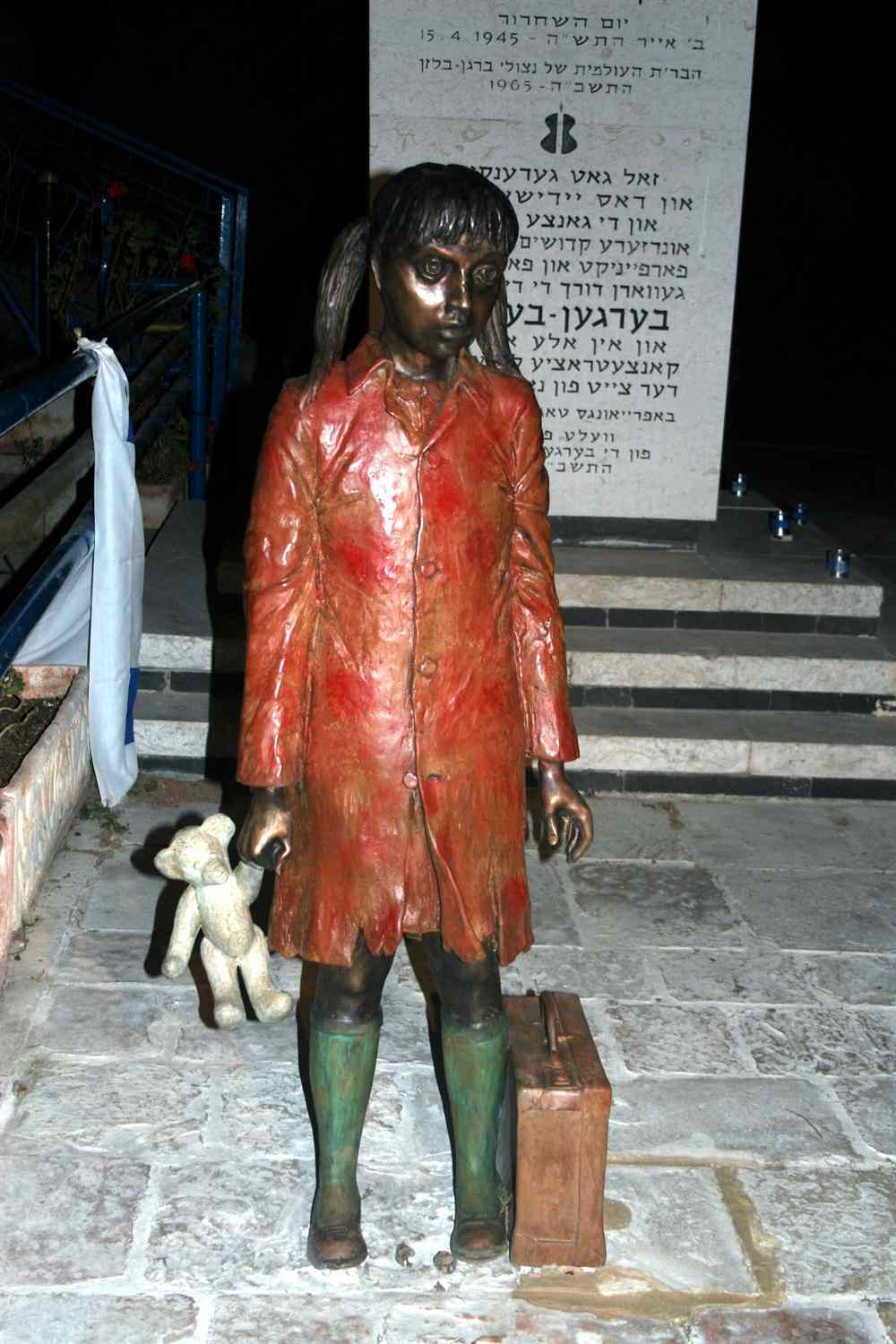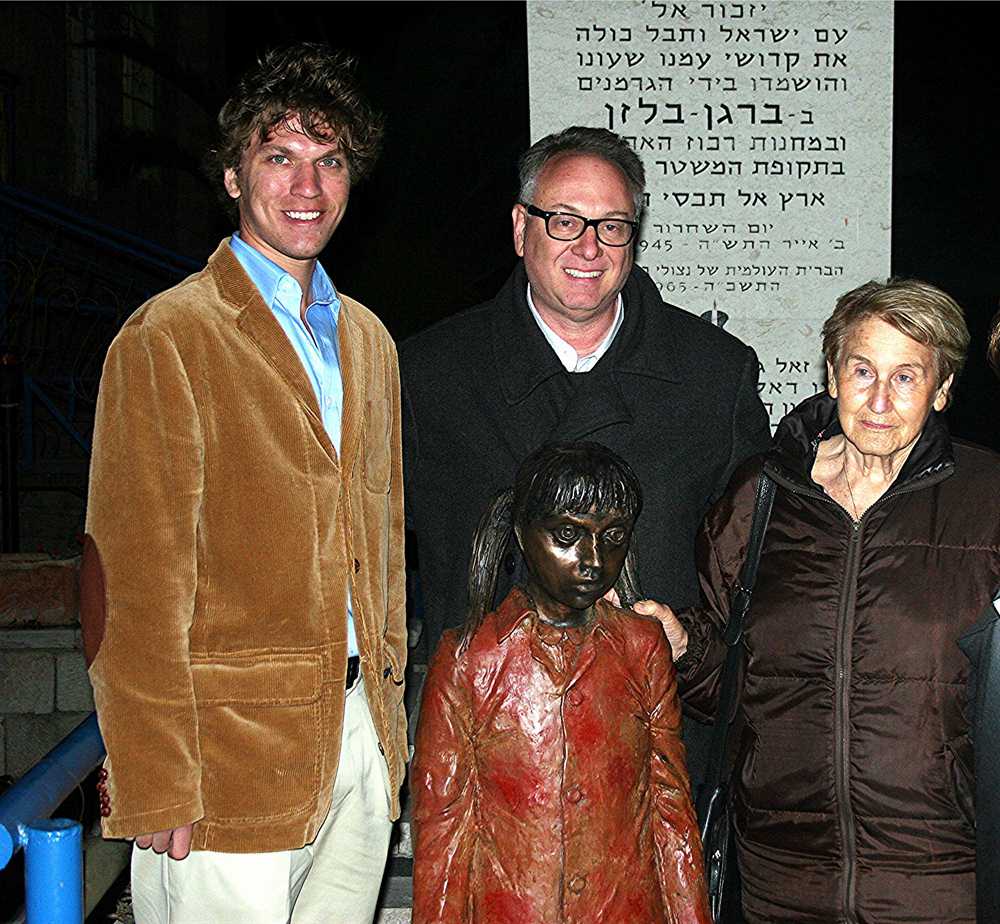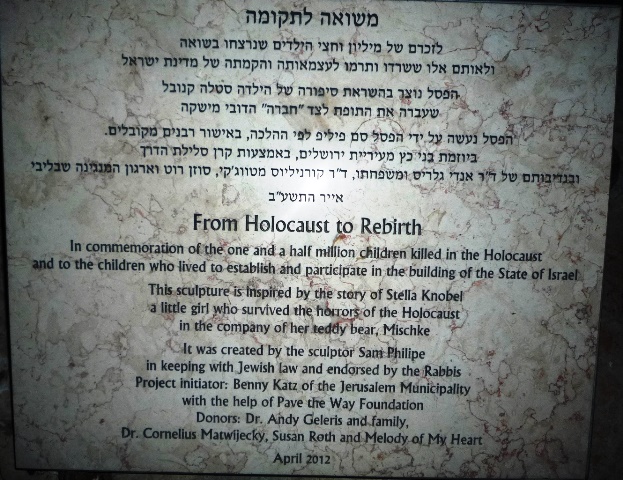 Pictured above is the bronze monument placed at the entrance of the Children's Holocaust Memorial. Right is Mr. Peter Geleris representing the Geleris family, whose donations made this monument possible. Next to Peter is Sculptor Sam Philipe and Stella Knobel who survived the Shoah and lives in Tel-Aviv.
Below are photos of the packed crowd attending the dedication ceremony on April 19, 2012 Day of Remembrance of Yom Hashoah.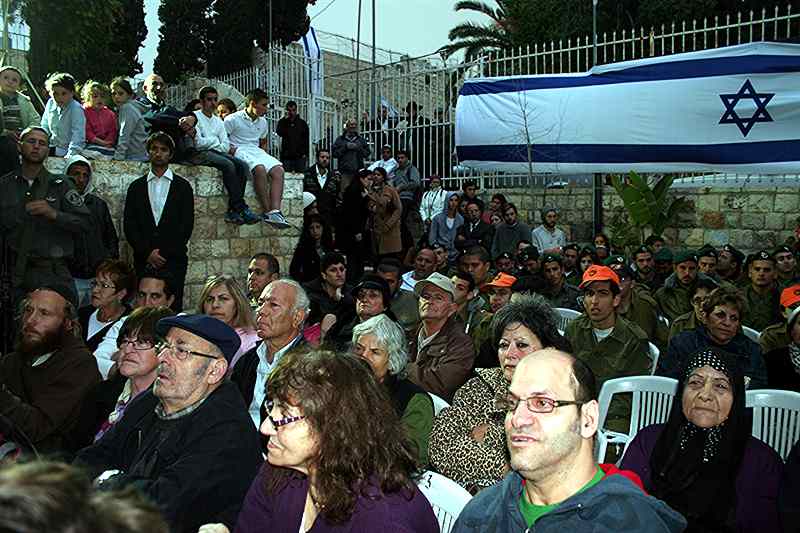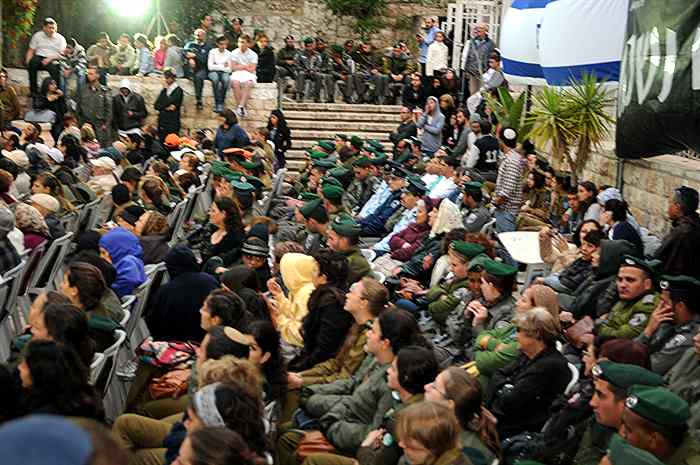 Yom Hashoah Commemoration on Mt. Zion April 19, 2013

PTWF continues to sponsor Holocaust Remembrance memorial ceremonies. Below, Gary Krupp lights candles of remembrance along with PTWF directors Meredith Krupp, Dan and Cindy Buttafuoco, and Sam Philipe. They are accompanied by Benny Katz, and Rabbis Goldstein of the Yeshiva of the Diaspora.  PTWF gratefully acknowledges the continuous help of Benny Katz representative the Municipality of Jerusalem.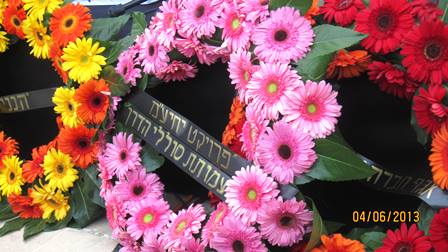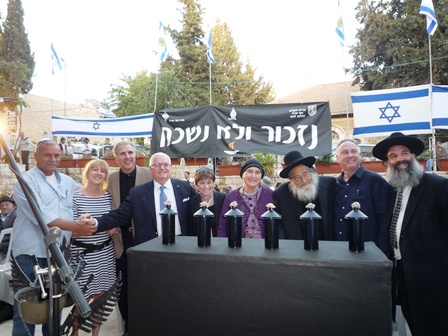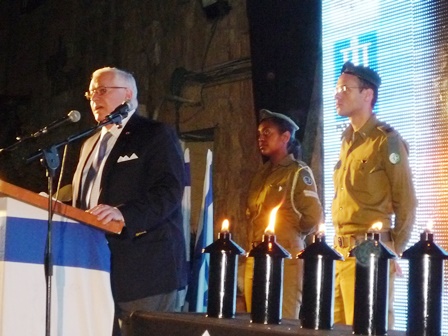 PTWF President and Foundation Gary Krupp addresses the remembrance.
PTWF Director Howard Appel dedicates the Magav Menorah Model in Jerusalem. Finished product on the right.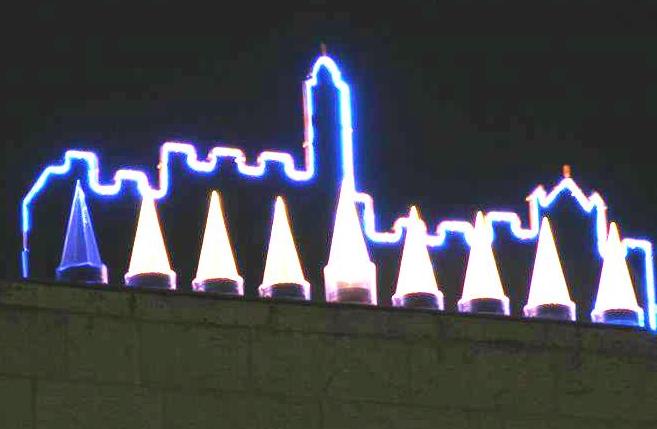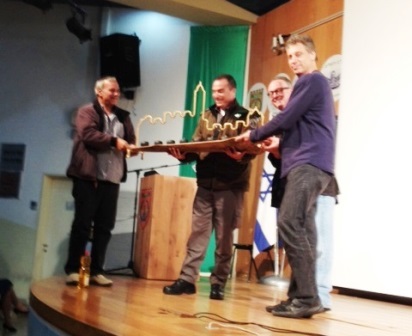 PTWF Paratrooper Menroah Jerusalem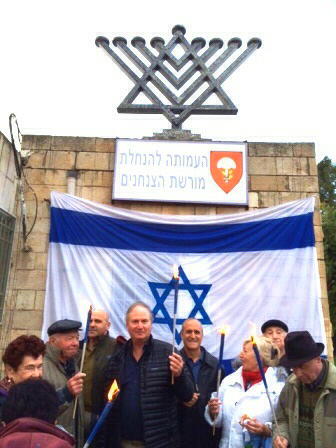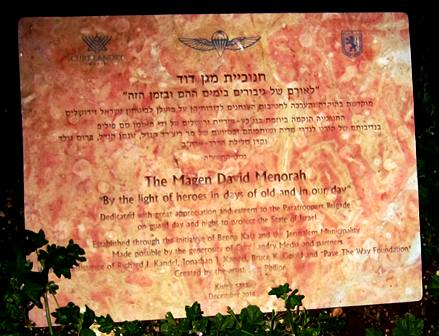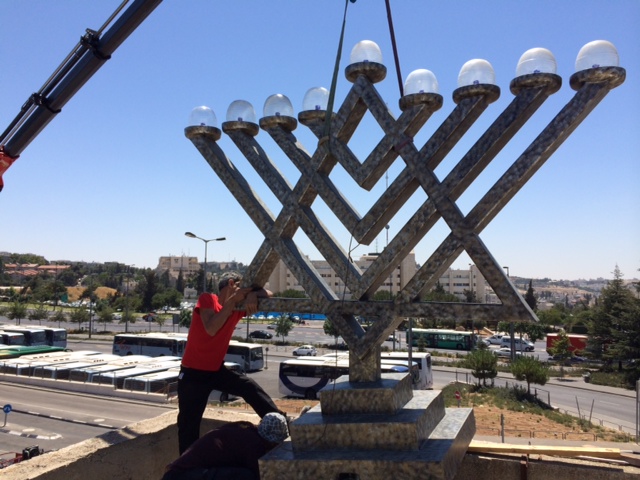 PTWF Board member Richard Kandel, chief sponsor of the Genertions projects, (center) dedicates the Paratrooper menorah.
Bet Gubrin training base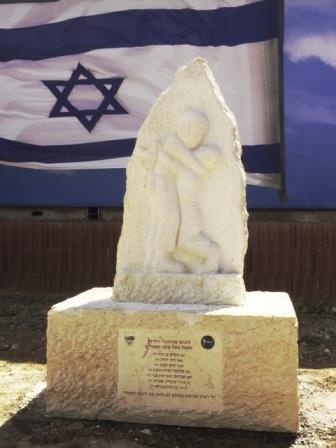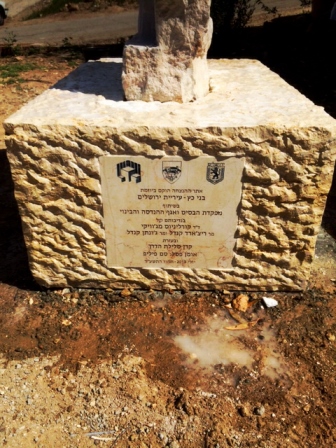 Generations Symbol of Security in Jerusalem      Director Richard Kandel, JJ Kandel and Sam Philiipe