Maimonides was an enlightened Rabbi, philosopher and physician, whose writings are revered by the Christian, Jewish and Muslim religions. He died 800 years ago, but his writings and message of reconciliation, born of understanding the similarities of the three faiths, is extremely relevant today. He wrote in both Hebrew and Arabic and his manuscripts highlight the convergence of these faiths. Some of these writings have been housed in the Vatican Library. Many of these important historical and theological works have never been available for public viewing before this project.
Phase One, September 2002. Pave the Way Foundation requested and was granted permission to bring Jewish scholars to view the original manuscripts of Maimonides to the Vatican Library. The Library was specially opened for this occasion by Fr. Raffaele Farina SBD, Prefect of the Library and H.Em. Jorge Cardinal Mejia, Vatican Librarian and Archivist.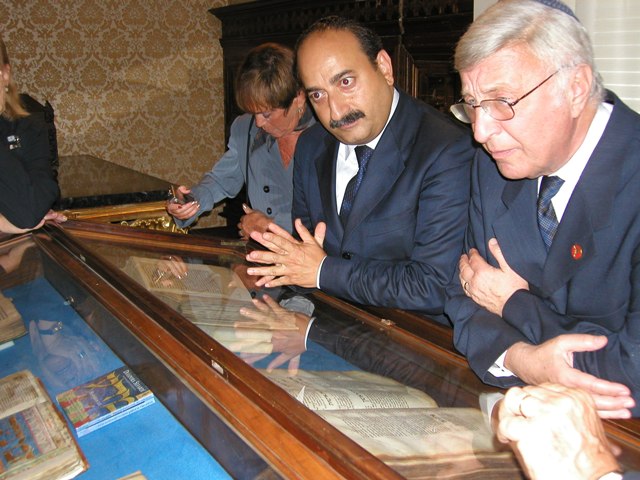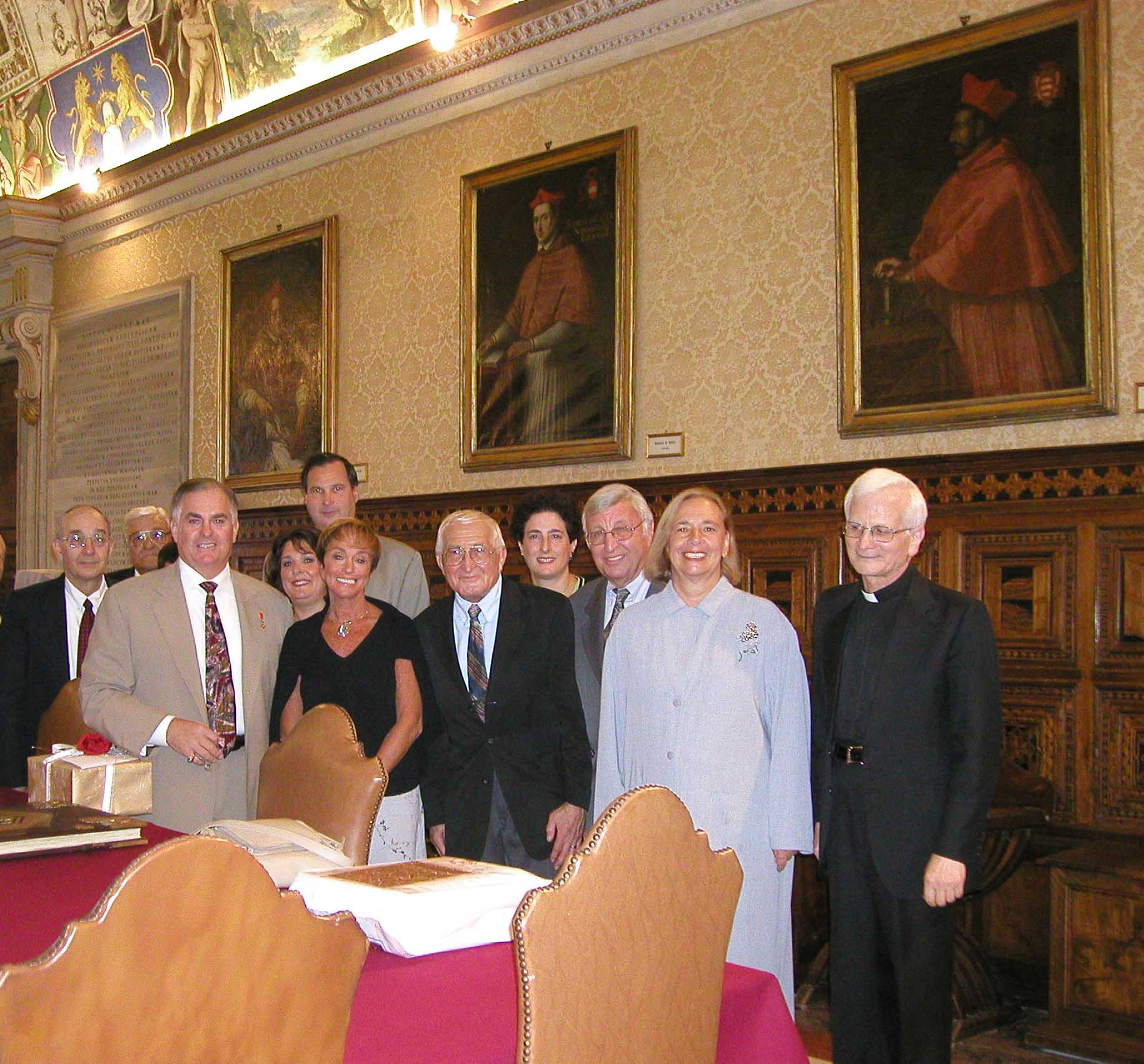 This was a great and historic event. Please watch the video below describing the unique and providential events that occurred that day.
PhaseTwo Pave the Way initiated the Vatican's loan of Maimonides works, along with other rare Hebrew manuscripts, for exhibit in Jerusalem, at the Israel Museum's 40th anniversary on September 27, 2005. This historic commemoration was the first time these manuscripts were displayed on Israeli soil.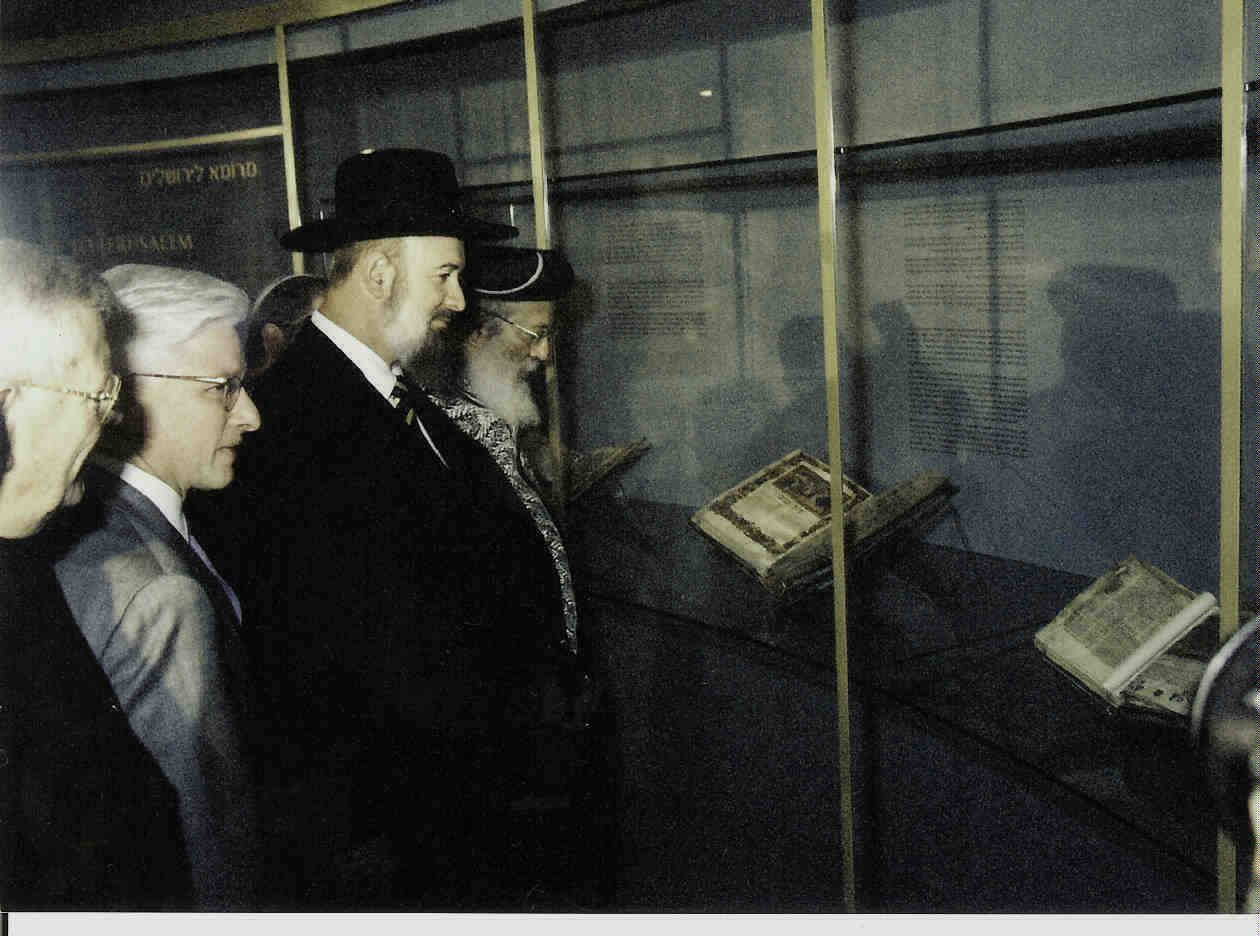 Opening of the Israel Museum Exhibit with the two Chief Rabbis of Israel, the Director and Curators of the Israel Museum, the Apostolic Nuncio to Israel, and the Prefect of the Vatican Library.
 .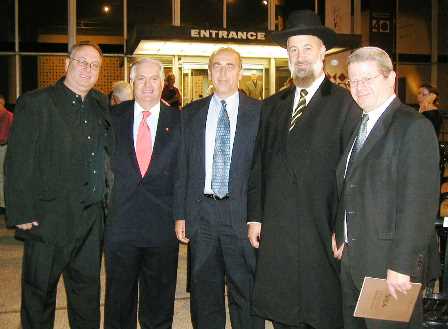 Pave the Way Foundation initiated the first loan in history from the Vatican Library to the State of Israel. Opening the exhibit, from left to right: Sam Philipe PTWF representative to Israel, Gary Krupp President of PTWF, Yonatan Peres, son of President of Israel Shimon Peres, Chief Ashkenazy Rabbi of Israel Yona Metzger, and Chief of Staff to Rabbi Metzger Oded Weiner.
Phase Three Pave the Way arranged for the digitization of the Vatican Library manuscript collection from a private donor. This was extremely significant in that it "paved the way" to the future opening of one of the worlds' largest collections to international learning and scholarly study.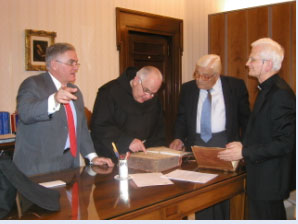 Digitizing process is explained
Phase Four This will be dedicated to reproducing these rare manuscripts, in concert with the Vatican Library, so that the every day person, libraries and schools may one day access these treasures. PTWF has also instituted the digitization project to preserve the manuscripts of the Franciscan Custody in the Holy Land. Through PTWF, there are now over 8,000 images of manuscripts that are preserved forever. Copies of these priceless images will be preserved at the Vatican Library, the Franciscan Custody in Israel and in Washington, DC. The George S. Blumenthal Foundation, which donated these services through PTWF, will be creating a website for the Franciscan Custody where these manuscripts can be viewed online for world wide learning.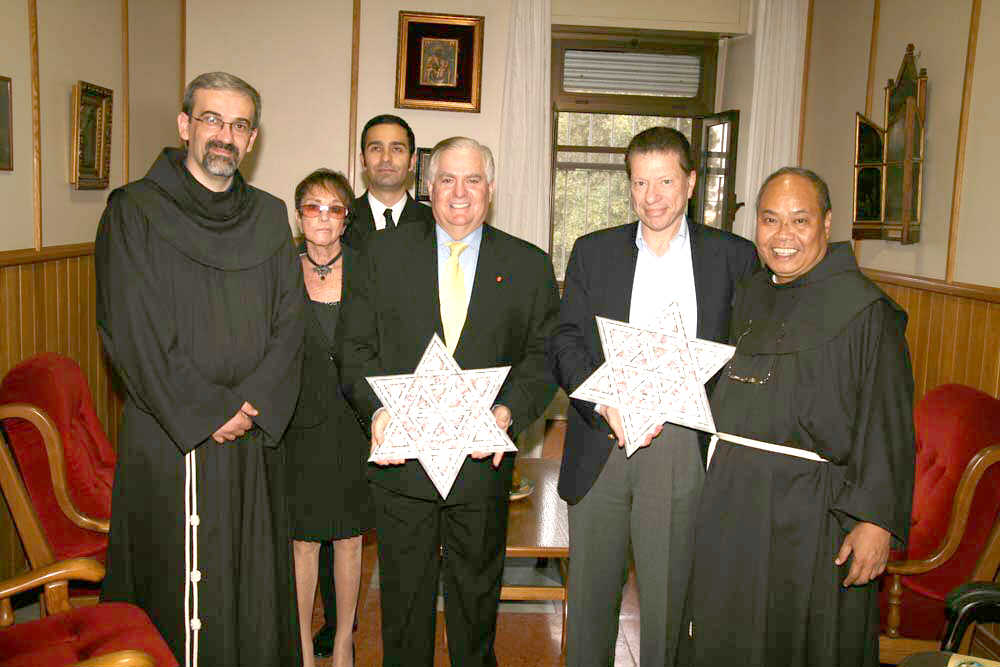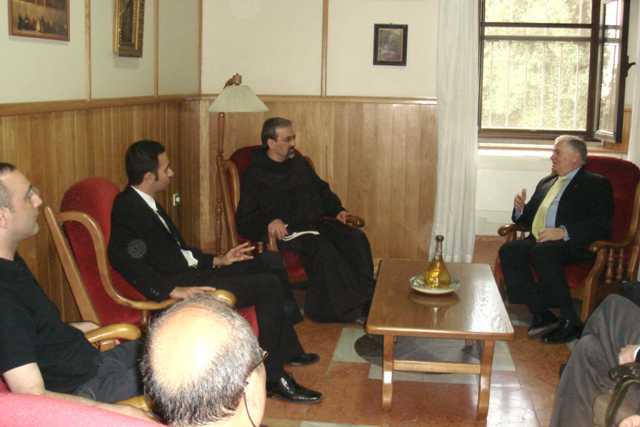 Further Reading: